The Order of Malta is contributing to the fostering of a culture of donation in Lithuania
28/04/2023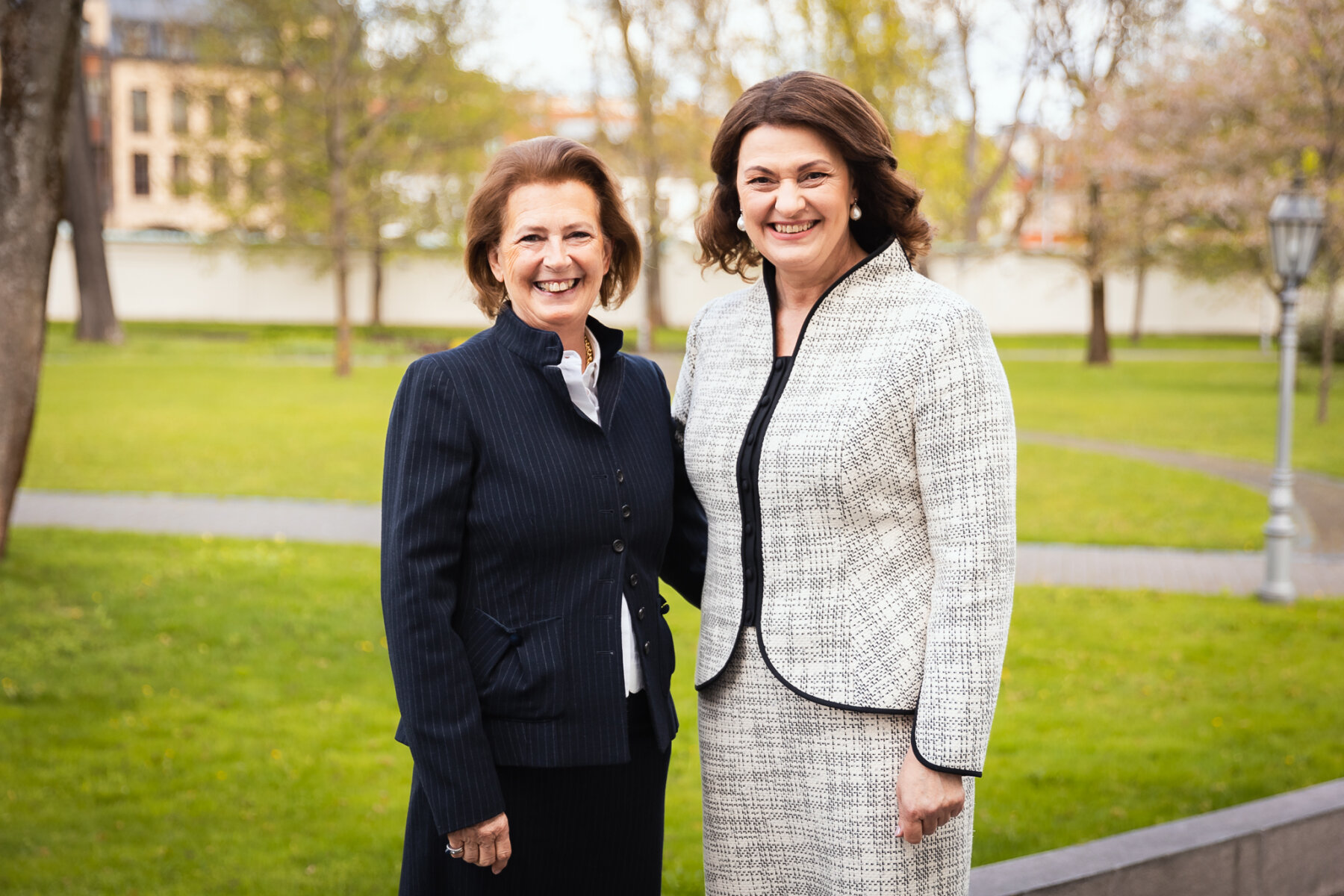 On the 27th of April, Diana Nausėdienė, the First Lady of Lithuania, met Friederike Wilhelmine Princess von Hanau Grafin Schaunburg, the spouse of the Ambassador of the Order of Malta.
The First Lady expressed her gratitude for the Order of Malta's long-standing activities in Lithuania, including its provision of humanitarian aid and charity to socially vulnerable groups such as the poor, the elderly, the disabled, and children from disadvantaged families, as well as its contributions to social and health projects.
Diana Nausėdienė acknowledged that the Order of Malta Cross has become a universally recognized symbol in Lithuania and that the Order of Malta Relief Organisation in Lithuania has developed an impressive record of charitable activities. While the "Maltesers' Soup" project is the most widely known among the Lithuanian people, it is not the only initiative undertaken by the organization.
The First Lady emphasized that she is not advocating for occasional donations but for the constant daily support and fostering of a donation culture, which should be further developed in Lithuania. Additionally, she stated that more than a year of Lithuanian support and assistance to Ukrainians fighting against Russia demonstrates Lithuania's potential to share with others and to do so continuously.
Diana Nausėdienė recalled that last December marked the 30th anniversary of diplomatic relations between the Order of Malta and the Republic of Lithuania. She noted that many Lithuanians still remember the very first humanitarian aid shipments marked with the Order of Malta's crosses, which arrived in the country shortly after independence.
"These years of cooperation between us are a real success story. The Order of Malta has become a shining example of Christian compassion and solidarity in Lithuania. I believe that we have a strong foundation for further activities and new meaningful projects to help people in real need," said Diana Nausėdienė.
Photo credit: Chancellery of the President of the Republic of Lithuania.