A Private Chapel in the First Maltesers Care Home
08/10/2021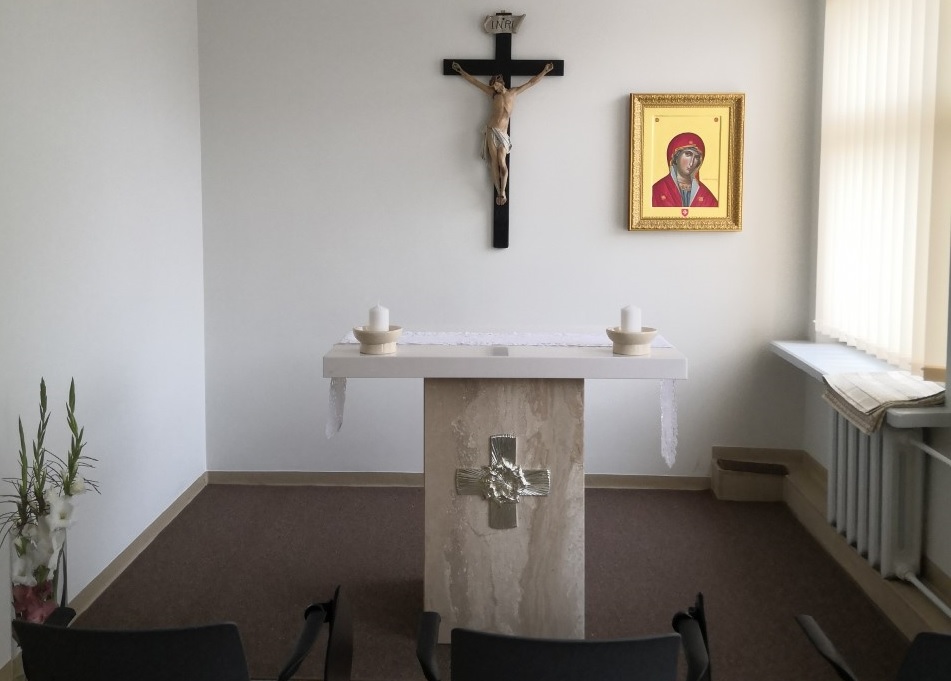 On 28 September 2021, in response to the request of the parish priest of Luokė Church of All Saints, Father Virginijus Palionis, the Bishop of Telšiai Algirdas Jurevičius granted permission to establish a private chapel in St. John the Baptist Care Home, thus ensuring the spiritual well-being of the elderly and the staff living there.
The official confirmation noted that the following would be permitted:
1. The Blessed Sacrament shall be kept in the tabernacle of the chapel;
2. The celebration of the Eucharist on specified days (only the pastor of Luokė Church of All Saints will be allowed to celebrate the Eucharist, unless another clergyman receives the pastor's permission);
3. To celebrate the Church's Sacrament of Anointing of the Sick on prescribed occasions, in accordance with the decrees of the Episcopal Conference, the diocesan Bishop and the norms of the Liturgical Books.
The pastor of the Luokė Church of All Saints will be responsible for the conformity and observance of the liturgical and other disciplinary norms for the performance of devotional practices, liturgy, consecration, and other religious practices that take place in the chapel.
The founders of the chapel:
The altar – Vytautas Rapalis, spiritual leader of the Maltesers and member of the Presidium.
The cross and the painting were donated by H.E. Manfred Ritter Mautner von Markhof, Ambassador of the Order of Malta to Lithuania.