Food support that was helpful for pilgrims and young Maltesers
06/03/2020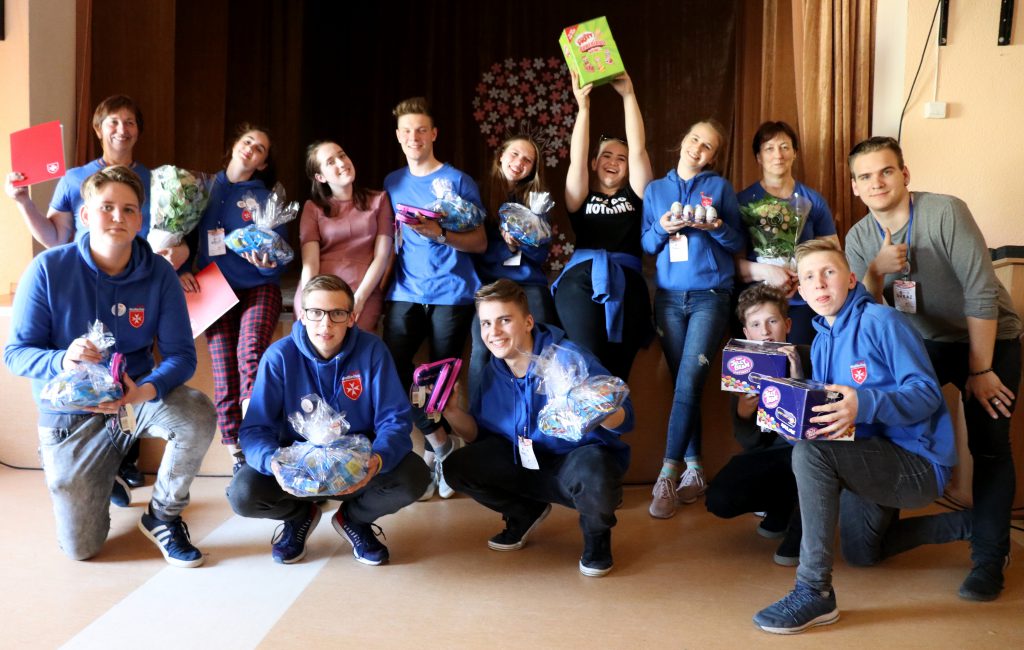 We are grateful for UAB 'Daisena' regarding a donation of various food products that were especially useful during a pilgrimage to Lourdes. Our team of disabled could eat nuts, dried fruits, and seeds which are not only very nutritious but also help to avoid unnecessary food cravings during a long bus trip. We also tried different infused broths. This soup was not only delicious but also helped us to get warm since weather conditions were not very pleasant.
Our Maltesers have also shared packages of dry broths with the poor who regularly get our food support. Sometimes we felt grateful, surprised or even ashamed since these people accepted all the food with such a joy that the majority of us take for granted.
We also thank 'Daisena' for their donation of chocolate eggs that were used during an annual meeting of young Maltesers in Kvėdarna. This was very symbolic since the meeting was held on Sunday after Easter.
Our young Maltesers not only enjoyed chocolate eggs but also were happy for the toys they found inside.