Lithuanian Order of Malta relief organization celebrates a successful 15th "Malteser's Soup" campaign
13/01/2021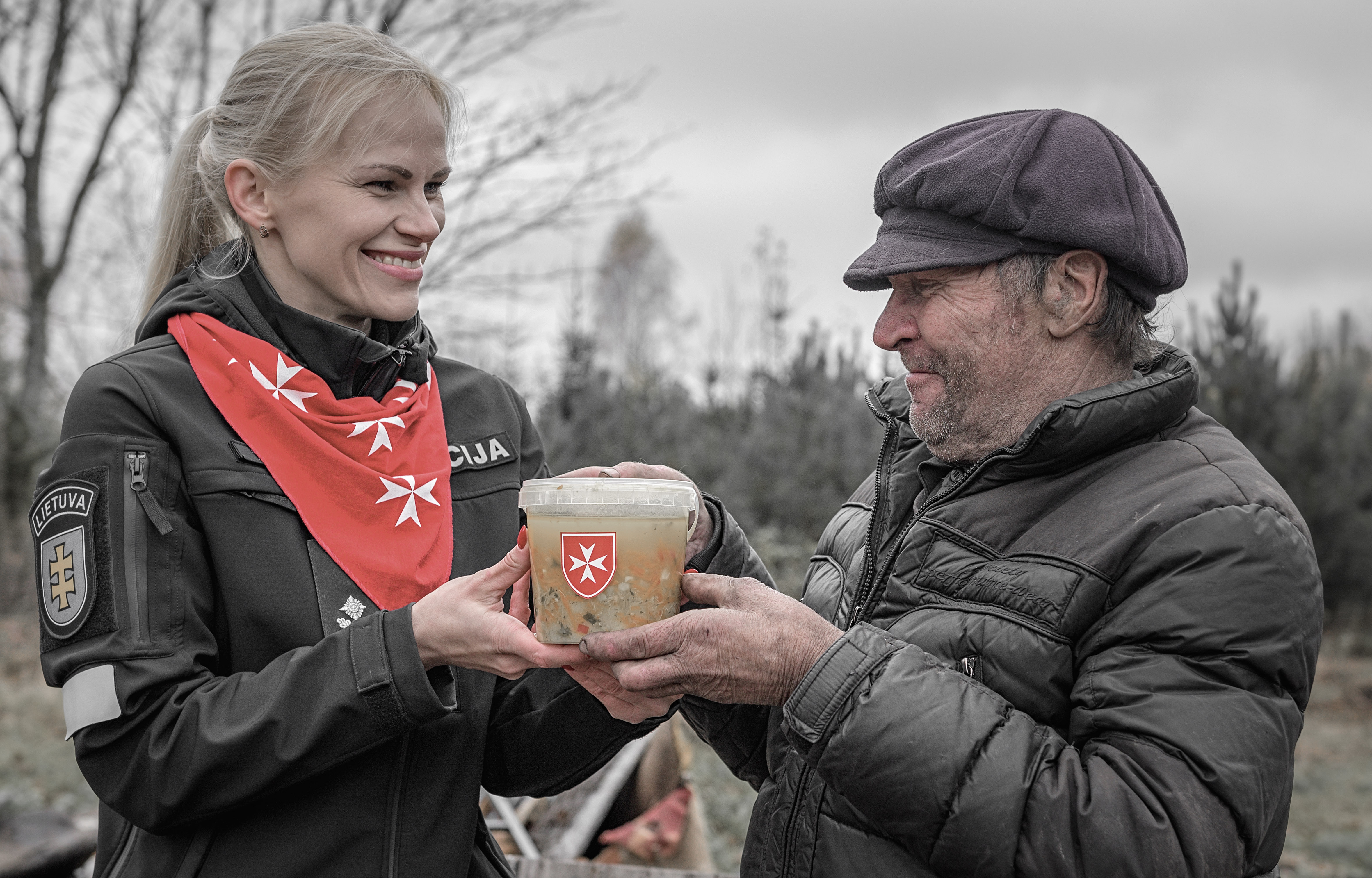 "Malteser's Soup" campaign is one the most well-known Lithuanian Maltesers projects. The project helps significantly to raise funds for the organization. This time the 15th charity was launched on 2020 November 9th and lasted until 2021 January 10th. The charity event was more relevant than even before. As the world is ravished by the corona virus pandemic, the elderly is one of the groups that was hit by the virus the harshest.
The main aim of "Malteser's Soup" is to raise funds, which are used to take car of the elderly. Retirees of the country, who have worked honestly all their lives and have reached a respectable age, are becoming dependent on our kindness. Their pension, on average, is 344€, and is below the poverty line, as the risk-of-poverty threshold is 379 €. The elderly is filled every year with empty promises that their pension will be higher, thus, they really on us and our honest work. The raised funds are used to buy the elderly food, hygiene products and to take care of basic household needs. The sum will also help to provide a safe way to visit them and keep them company during this period.
This year the campaign was also different. The pandemic imprisoned not only the elderly at home but also volunteers, who usually come and visit them. Lithuanian Maltesers had to think outside of the box to launch a successful campaign. The goal was to raise 260 thousand euros, which is required to take care of 2,600 elderly people, suffering from poverty, diseases and loneliness. Traditionally, a concert was broadcasted on December 20th on the National television accompanied by various famous singers and celebrities. The broadcast also included 10 inspiring and tear-breaking stories about the elderly.
Despite all the challenges, Lithuanian Maltesers are over the moon. The organization managed to collect nearly a double of the needed amount. All in all, 490923 euros has been raised for the charity. This is a record sum for the organization. This also proves the vast generosity and kindness of the Lithuanian people. Only together we can change the world and take care of all our citizens.
Photo by Egidijus Knispelis.