Lithuanian Maltesers join forces against the pandemic: Tomas story
19/01/2021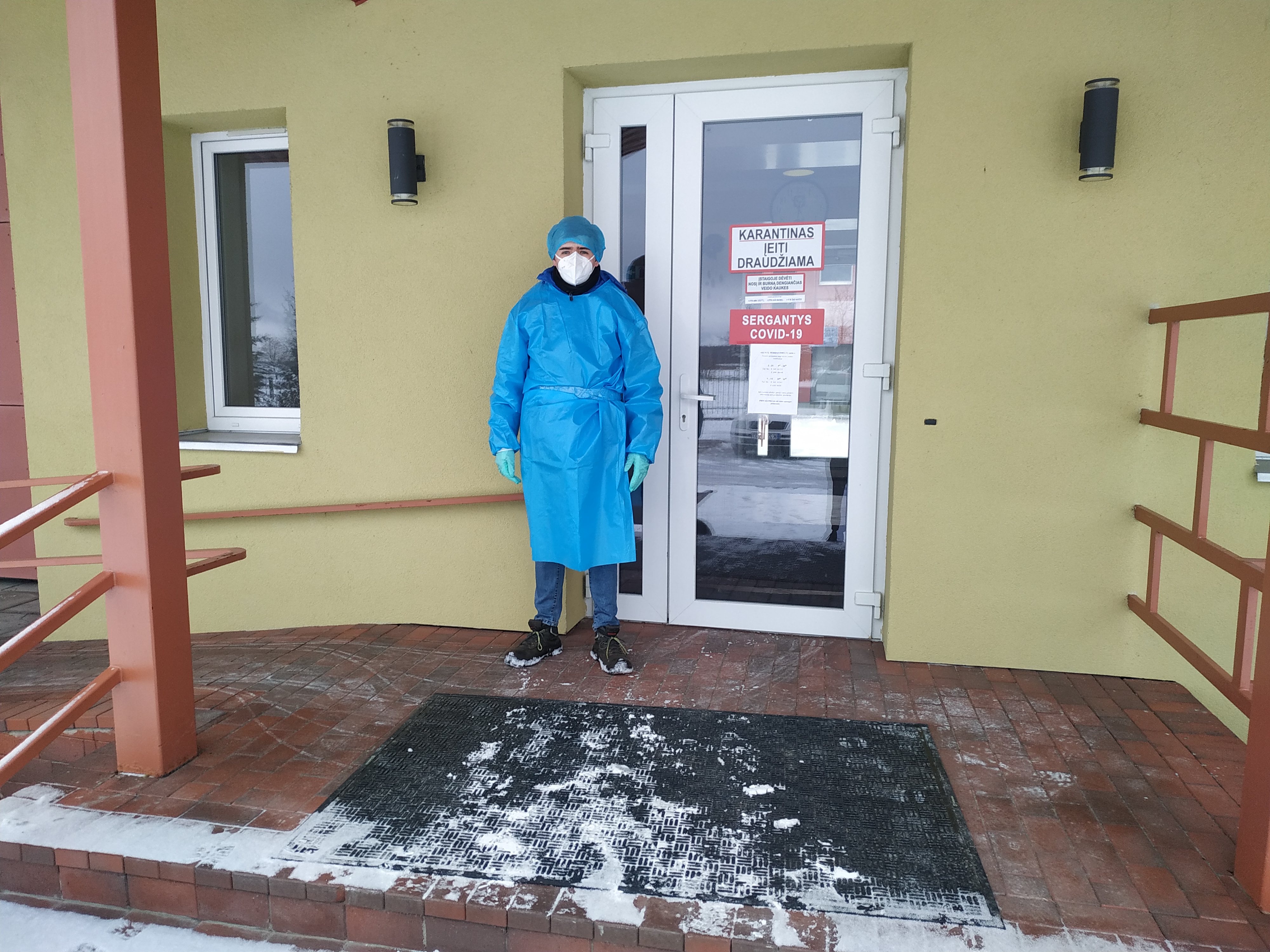 Order of Malta Relief organization in Lithuania together with Lithuanian Caritas and Lithuanian Red Cross organization joins their hands to fight COVID-19
With rapid increase in the number of the infected, there is an additional lack of workers in various care institutions and hospitals. All the organizations are looking for and mentoring volunteers who help the caregivers, nursing personnel and patients. The volunteers also interact with others, listen to their stories give joy and hope, and take care of them.
One of these volunteers is Tomas. He is volunteering at Marijampolė Suvalkija Social Care Home. He has already been a member of "Malteser Youth" and especially it was the Malteser duty that led him to volunteer. The young man believes, that by doing good deeds, he can change the world little by little.
During this extraordinary situation, there is a lack of additional hands in both medical institution and care centers, and unfortunately, the work load doesn't decrease. The young malteser Tomas is happy that he was able to contribute to the work of the staff. This good work gives the young person even more strength to pursue other sincere activities.
During the Holidays, weekend and other free days Tomas doesn't spare his time and helps others. The young man doesn't complain at all, on the contrary, he's glad. He even jokes, that it's fun to work outside with a wheelbarrow. Also, Tomas is very grateful to the staff of the care center, who took care of him and ensured his safety.
The volunteer calls on everyone to contribute to the fight against COVID-19. "Do you think it is not worth it? During this time, we must all unite and help each other. Otherwise, we will have to live in quarantine for a long time to come. I would urge those who doubt or hesitate about getting infected with the virus. Stop holding negative thoughts because they only attract such viruses and diseases. You just have to have a positive mindset and believe in your own strengths and good deeds that change this world for the better. "– Tom says.
You can also become a volunteer! Let's unite and take care of others and overcome the pandemic together. Currently, there is a particular lack of additional volunteers in Lazdijai, Kaišiadorys, Marijampolė and Rokiškis. Joining this beautiful initiative, becoming a volunteer is easy, just fill out the form. We will contact, consult, train and refer you. Volunteers can be people aged 18-50 who do not have comorbidly diseases and may have been ill with COVID-19 before. The application can be found here.