Maltesers Start the Pre-school Children's Donation Campaign – Let's Fill Children's Backpacks
04/08/2021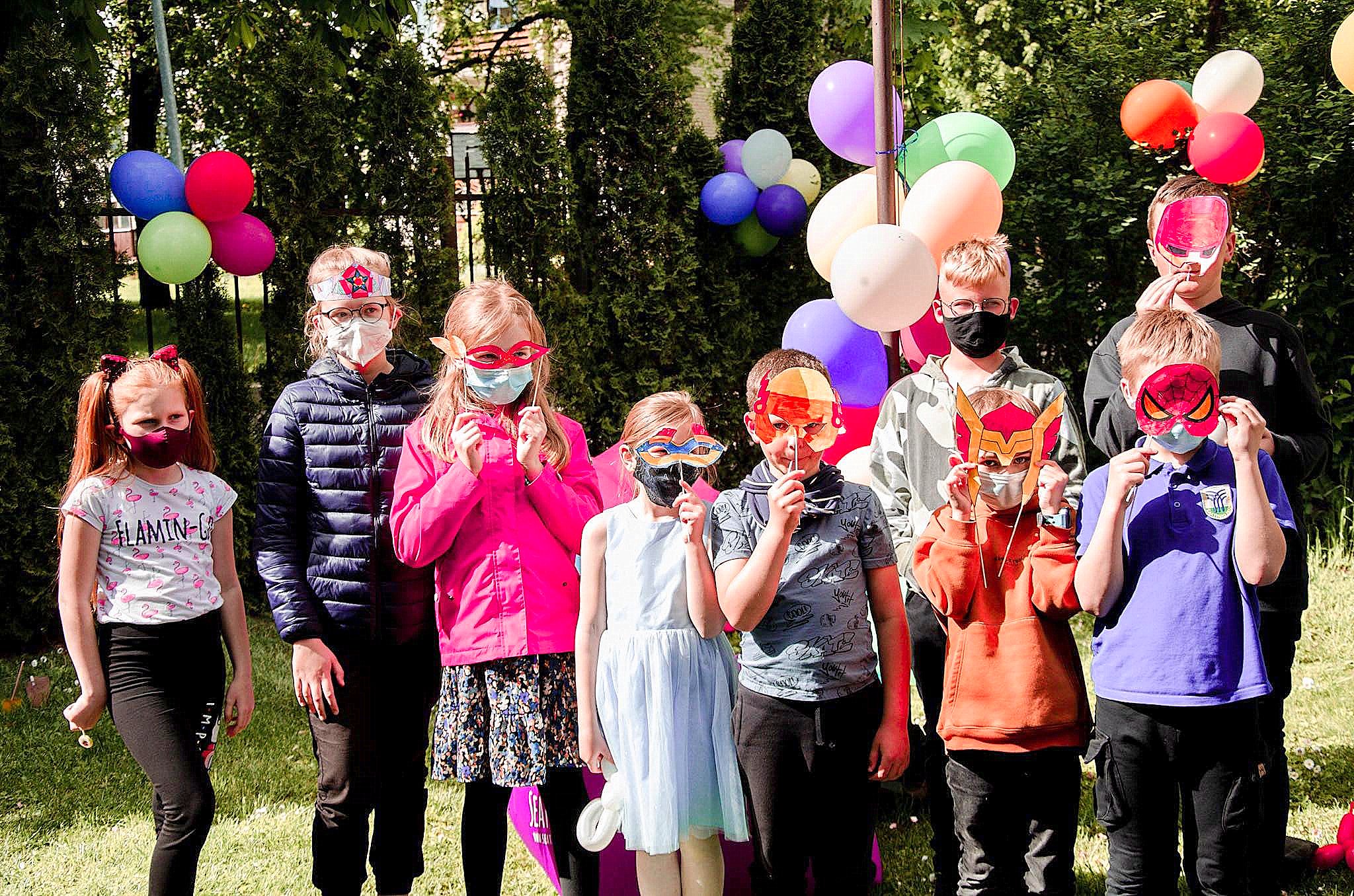 This year, for the ninth time already, Maltesers are conducting children's support campaign "Big Ideas in a Small Heart", which aim is to raise funds and school supplies for children from families with social or financial problems. The organisers encourage the public to get involved in the campaign so that all children in Lithuania will welcome September 1th with full backpacks, without feeling excluded and bullied by their peers.
New Child Care Point – Raseiniai
This noble campaign is patronized by the First Lady, Diana Nausėdienė. She invites the public to join her in taking responsibility for children's right to equal access to education. This year, the Diana Nausėdienė is invited to the opening of a new Maltesers' Children Day Care Centre in Raseiniai. There are 15 children – most of them go to primary school, even 3 are future first graders. Each of the little visitors of Children Day Care Centre calls himself a superhero, who needs just a little help to unleash magical powers. This kind of play encourages children to strive, to develop, to be interested and to learn.
"I am so glad to have the opportunity to patronize for this beautiful Maltesers campaign "Big Ideas in a Small Heart", which becomes especially important in the pandemic conditions. It is very important to help the little ones from needy families to prepare for the new school year. I believe that every child deserves the right to an education and an equal opportunity to achieve their dreams and goals. By giving learning tools to children who lack them, we give them the opportunity to develop their talents and become superheroes. Our support to unleash the superpowers of all Lithuania's little ones is extremely important," says the First Lady Diana Nausėdienė. – Let's do all we can to help every little one soar into the future on the magical wings of their dreams."
What tools do children need?
In total, Maltesers have 16 Children Day Care Centres throughout Lithuania. The supplies collected during the campaign will be distributed to children in need at the beginning of the school year, some of which will be left in the Maltesers' Children Day Care Centres, so that the children could replenish their backpacks throughout the year and have the necessary supplies for education.
In addition to the Children Day Care Centres, the items will be given to children of large families in the care of Maltesers, to institutions for children with special needs, crisis centres, family homes and community centres. Last year, 804 children in 43 areas of the country, where Maltesers are active, were provided with schooling and educational materials.
The children need exercise books, writing, teaching and educational materials, backpacks, outdoor and board games, sports equipment, books and colouring books. They are also asking for donations of sportswear and sports equipment.
To contribute to the campaign you should:
Organise a collection of items and funds at the company – just put a box in the lobby or elsewhere and invite colleagues to fill it with the items the children need.
If you want to support a specific Day Care Centre or children in a specific city, we will help to organise a meeting – you can hand over the items yourself. For a list of Day Care Centres, please visit www.maltieciai.lt
Donate at https://maltieciai.lt/aukok/ or directly to our bank account LT29 4010 0510 0399 2200.
If you would like to make a personal donation, please call 8 613 17 949 (Rasa).
Maltesers will send you all the information and visual aids – please contact us: rasa.stukiene@maltieciai.lt