The Ambassador of the Order of Malta in Lithuania Attended Meetings on the National Level
09/07/2021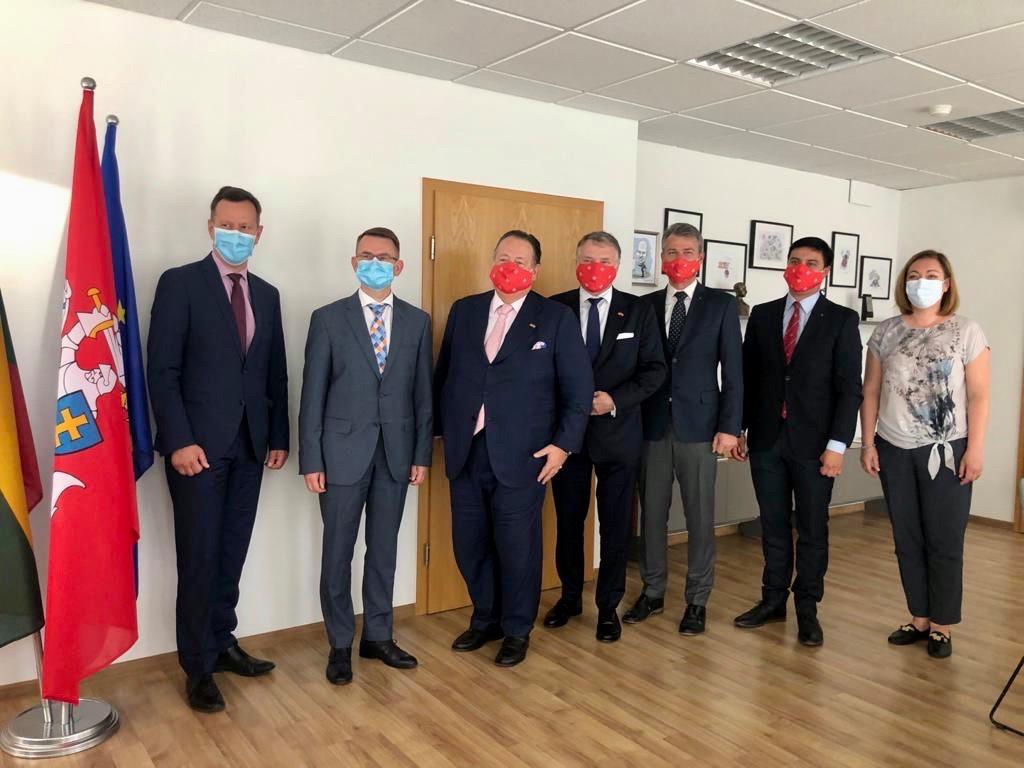 During the visit in Lithuania, the Ambassador of the Order of Malta in Lithuania, H. E. Manfred Ritter Mautner von Markhof, attended meetings with Ministers to discuss matters on the national level.
On 1st July, together with Andrius Lukašonokas, Vice President of Maltesers, and Linas Sabaliauskas, Counsellor of the Ambassador, met the Minister of National Defence, Arvydas Anušauskas. Discussions focused on Maltesers volunteering, citizenship, cooperation in times of pandemic and alternative national defence service – it could also be carried out by the Maltesers.
On 2nd July, together with Krzysztof Edmund Wardawy, Deputy Ambassador, Bronius Einars, President of the Order of Malta Relief Organization, and Edvinas Regelskis, Organizational Development Manager, met the Minister of Health Arūnas Dulkys and discussed Maltesers' activities during the pandemic. In the context of increasing involvement in health promotion, a sustainable cooperation with the Ministry is essential. During the meeting, ideas were also shared on how Maltesers could contribute to reducing the negative consequences of COVID-19 on mental health.
On 7th July, the Ambasador met with the Prime Minister, Ingrida Šimonytė, to discuss the problems of illegal migration across the Lithuanian-Belarusian border and Maltesers' activities in order to resolve them. It was also highlighted an active volunteering of Maltesers, their improvement of social well-being, poverty and exclusion reduction, participation in a working group coordinating assistance to people affected by COVID-19 – there is a plan to set up a new working group for common actions and intercommunication strengthening.