History-changing deeds – R. Abunevičius is awarded "The Order for Merits to Lithuania"
07/07/2021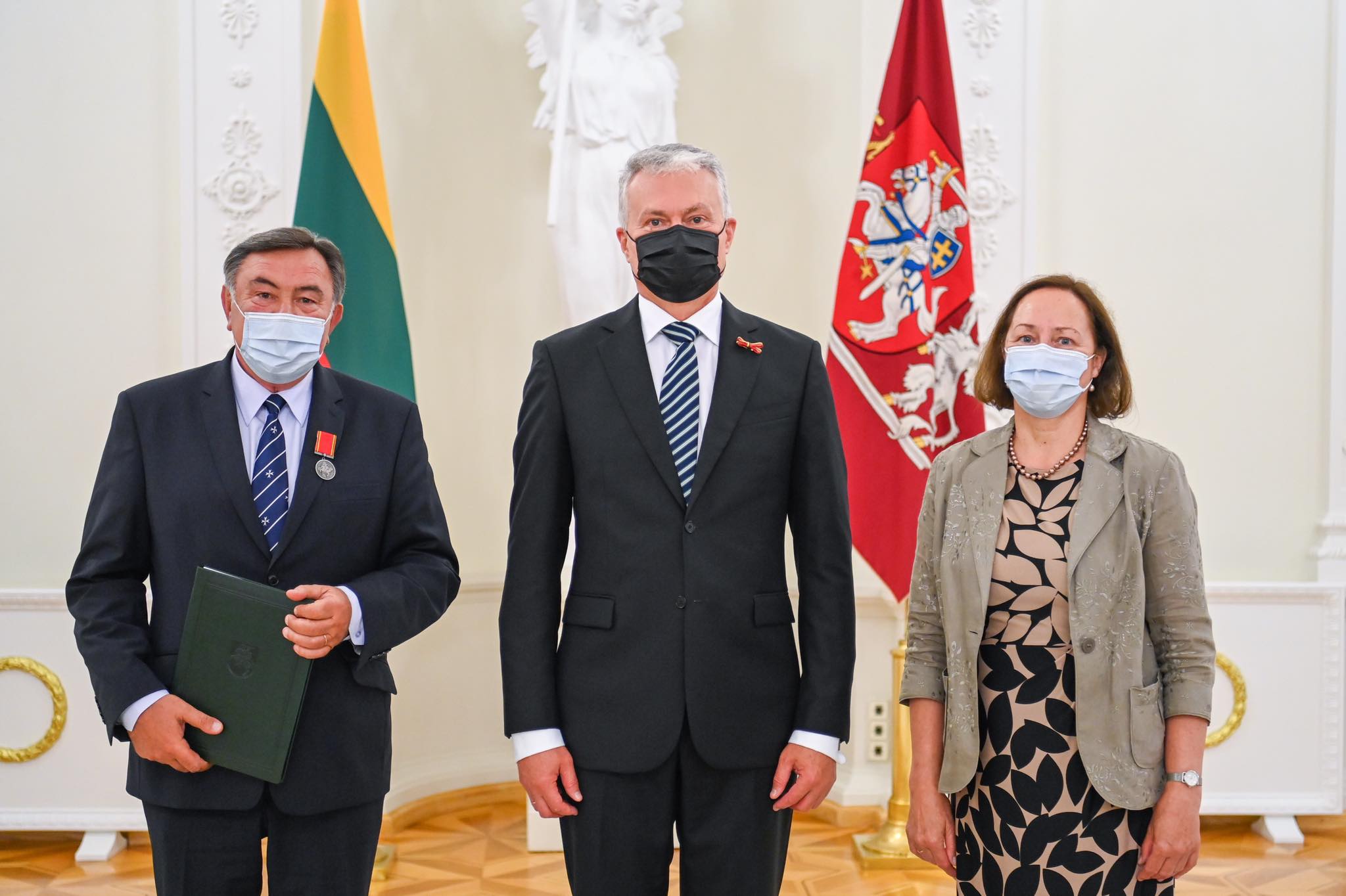 On July 6th 2021, during the occasion of the Statehood Day, the President of the Republic of Lithuania, Gitanas Nausėda, presented awards to almost 80 citizens for their services to Lithuania and for promoting Lithuania's name worldwide. The President laid on that these people "strengthen and make known the country by turning their talents, knowledge and abilities into good and meaningful deeds, who raise a sense of community in our hearts, who consider human life to be the greatest value, who protect the past and, by giving a sense of the history, build bridges to the future, who, through their mission, open up the world of culture, art and science to us, who, through their initiatives, create strong cross-border ties", and in their "thoughts, ideas and deeds there has always been and still is a great deal of Lithuania".
"The Order for Merits to Lithuania" was also awarded to Romas Abunevičius, Chairman of the Ethics Committee of the Order of Malta Relief Organization, for his significant contribution to the creation of initiatives and services that reduce poverty and social disjuncture throughout Lithuania, society turning towards the most vulnerable groups of people, providing social assistance to them, and promoting volunteering.
"In the most difficult times, when it takes determination to act, courage to fight and the will to sacrifice, the most beautiful examples of sacrifice and heroism reveal, and history-changing deeds speak volumes for the people who did all of it," said the Head of State.
Watch the awards ceremony here: https://bit.ly/3qVqULt