On the Occasion of Approaching Easter the First Lady Diana Nausėdienė Met with Children form Malterser Children Day Care Centers
31/03/2021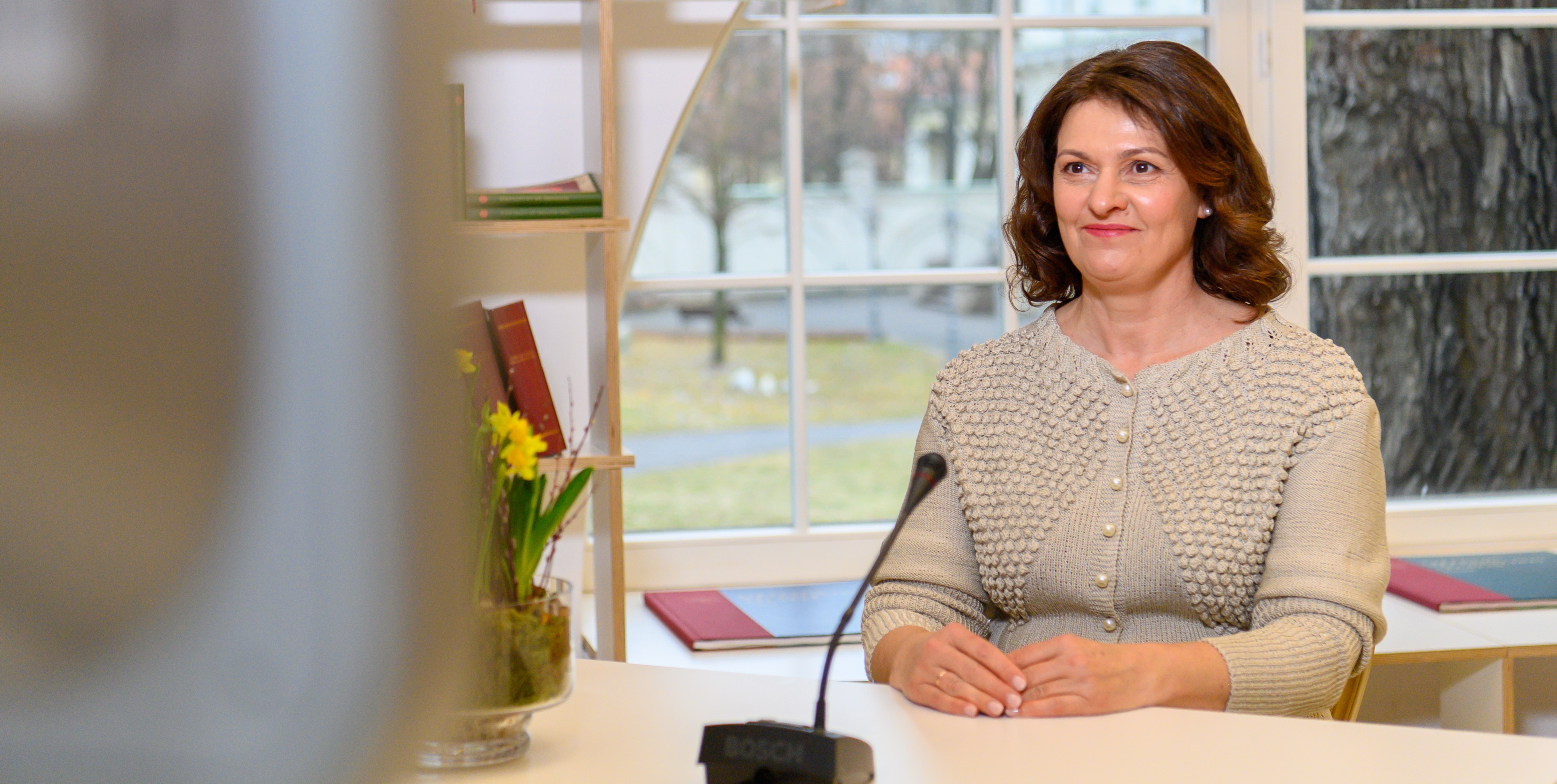 On Tuesday, the First Lady Diana Nausėdienė remotly met wtith children from Malterser children day care centers from all over Lithuania.
The President of Order of Malta Relief Organisation Bronius Einars, Secretary General Dalia Kedavičienė, children, managers and volunteers also attended the event.
During the event, the children recited poems, sang, told how they are preparing for the upcoming Easter, talked about the traditions they follow, and how they help the seniors living nearby. The creativity of the children surprised and delighted Mrs. Diana – the children also demonstrated egg dyeing techniques, decorated the Easter tree, wrote wishes and greetings to the elders, felted from wool, and presented other handicrafts.
The First Lady D. Nausėdienė was pleased with the children's performances and activities, she was interested in the success of day care centers during quarantine throughout Lithuania.
Students said that many of them are already used to online learning, but live communication with friends in day care centers was indispensable. Many have said that when the centers are opened, they will go there more often than before quarantine. "Like every ordeal, this one has a bright side: I am sure we have all realized how precious and important our loved ones, friends and teachers are to us," said Ms. Diana.