A Family from Afghanistan is Accommodated in Vilnius
29/11/2021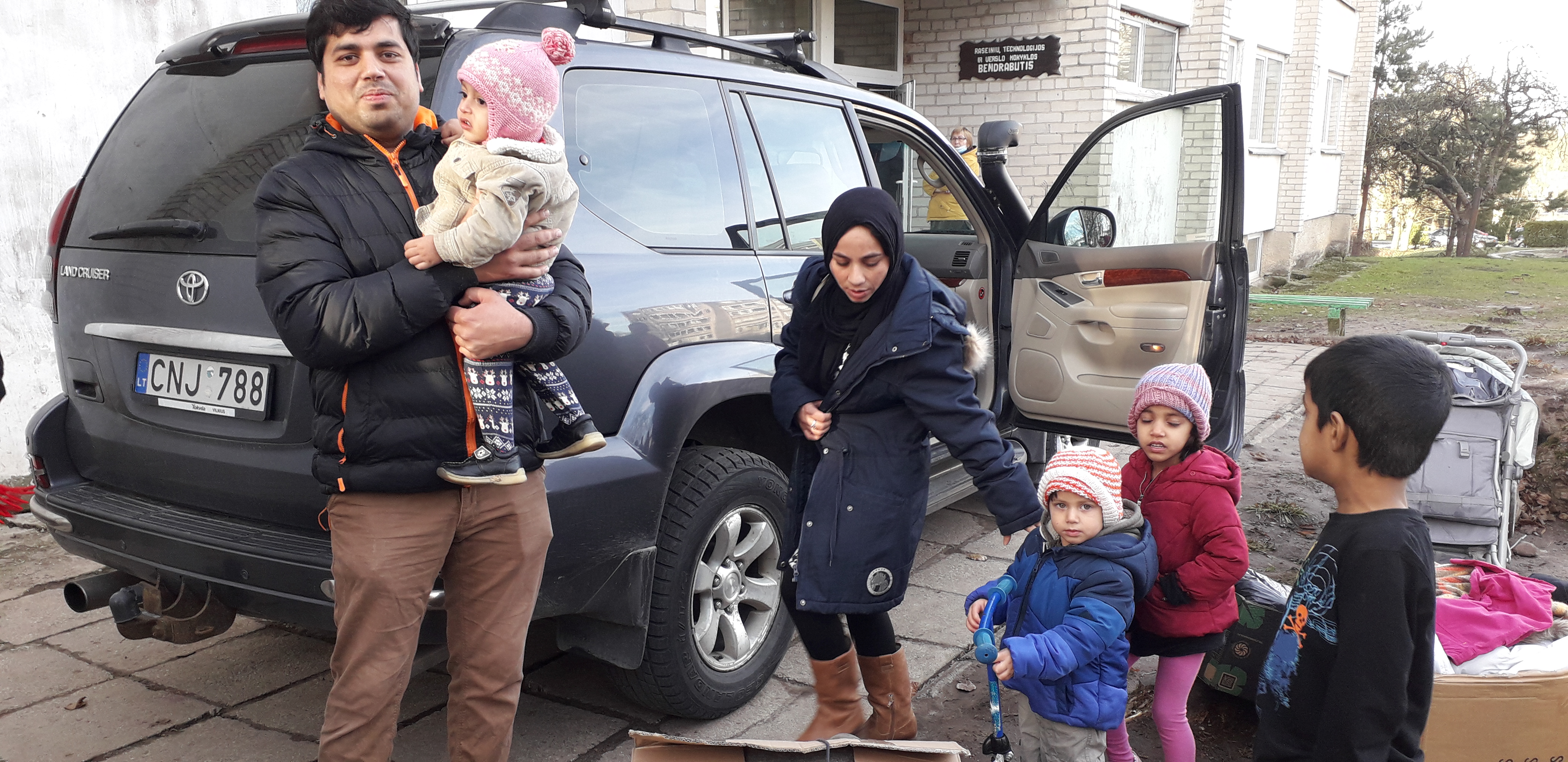 On 17 November, we received a call from the director of UAB Linea libera. He offered to help the Afghans living in Lithuania and to move one family to a new home in Vilnius. To help them settle in, he invited the employees of his company to donate household items (bed linen, towels, dishes, cleaning / hygiene products etc).
The generosity of the company's employees was not overlooked, as the donated items were delivered in two SUVs. Some of them were given to the settlers, while others were taken to the remaining migrant families in Raseiniai.
The relocated family from Kabul consists of five people: father Basir, mother Seema, daughter Zahra (5 years old), sons Mudasir (3 years old) and Muzamil (1 year old). Seema has a degree in political science and speaks English, while Basir was in his last semester of studies, but the unrest in Afghanistan prompted the whole family to give up what they had started and flee.
On 20 November, the family moved fully to Vilnius, and today their goals and aspirations are very down-to-earth: to finish their studies, find a job and take their children to kindergarten. We hope that the help from all of us will encourage them to keep going and to be bold in their new path in life. The family is extremely grateful to everyone who has contributed, including the Lithuanian Armed Forces, which has been active in mediating the rent of the flat.