"Barbora" Online Shop – a Bridge of Kindness
18/01/2022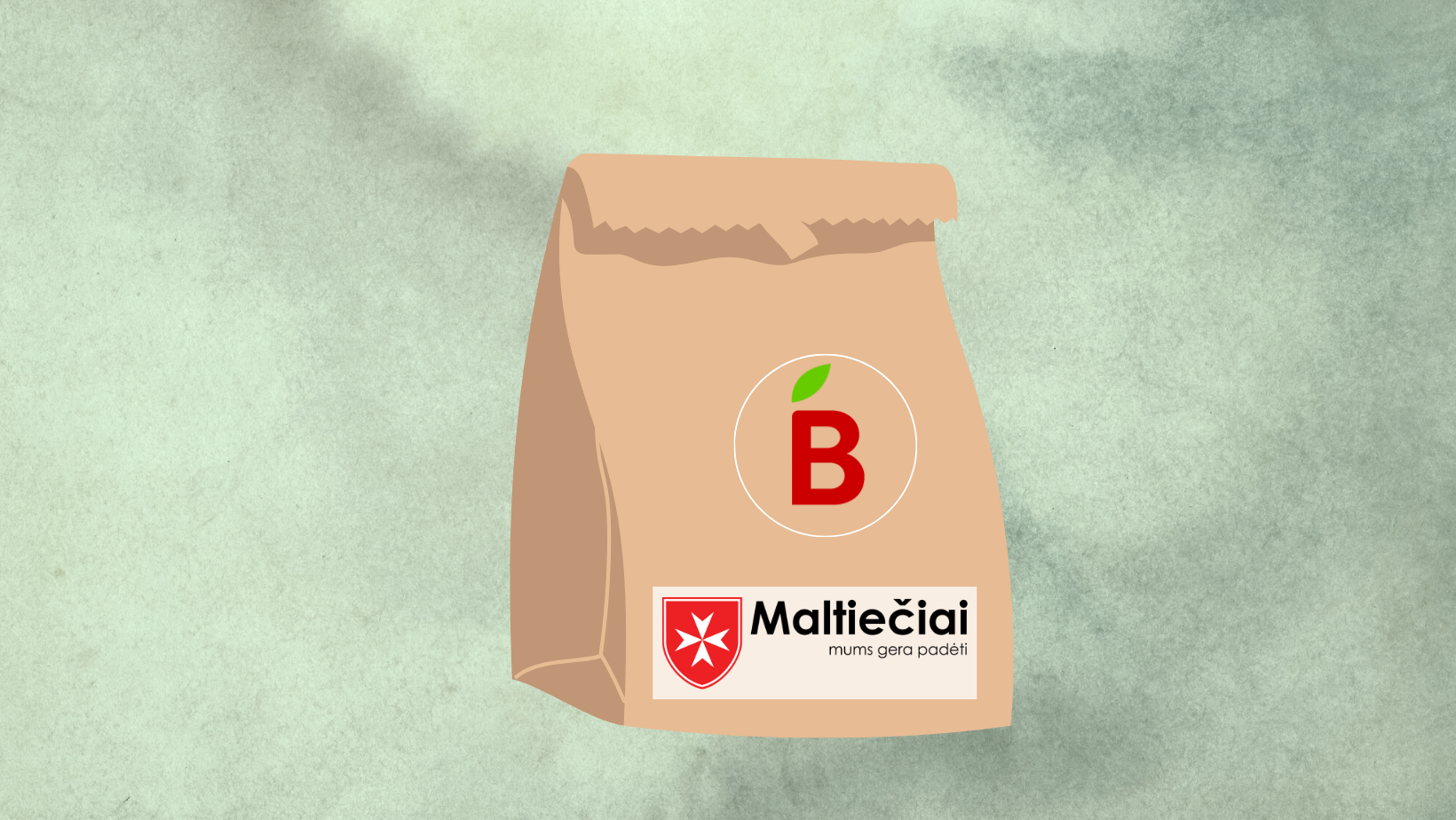 The friendship between "Barbora" online shop and Maltesers has been going on for several years. At its heart, "Barbora" online shop has become a bridge of sorts, as those who order food can also buy it for the people in Maltesers' care. Maltesers take the donated products from the food warehouses to the needy all over Lithuania.
"It is too expensive for us to hire a transport to bring the products, so we think of everything. We ask somebody to bring the food to Šiauliai, and when it gets closer, my son with his car goes to pick them up. Half of Akmenė knows – if you go to Vilnius or Šiauliai, don't forget to ask Danutė if she is expecting a food parcel" says volunteer leader of Akmenė Maltesers Danutė Balodienė. So a packet of pasta bought in Vilnius makes its way to distant Akmenė or Venta. It's heartwarming to think how many good people are contributing to make the table of the poor more nutritious. "Our ward distributes food parcels to the needy once every 2 months, while we, Maltesers, deliver as many as 20 food parcels, mainly for the elderly or the handicapped, 2 times per month. They are small, before the New Year they cost €5. Now that all the products are so expensive, I don't know what you can buy with that kind of money", Danutė reflects. The arithmetic of the food boxes is simple. If 10 packets of pasta were received from "Barbora", then another 10 packets have to be bought from the money collected during the campaign "Maltesers' Soup". With the price of products rising, the help of all donating people using "Barbora" is crucial to ensure that the already meagre contents of the box are not reduced.
The pandemic has created new living conditions for everyone. We are all ordering more and more food through "Barbora" and people are sensitive when they see a request to help the needy, the sick and the old with food. In 2020, people donated €13,637.18 and in 2021, €18,484.25. "Like a bridge of kindness, "Barbora" paves the way for people's donations to reach the furthest towns, villages, and homes of lonely people. In 2021, dry and non-perishable products went to Rokiškis, Rietavas, Kupiškis, Pušalotas, Raseiniai, Akmenė, Viduklė, Švenčionėliai, Ignalina, Vilkaviškis. They were also distributed in Vilnius, Kaunas and Klaipėda.
The kindness of the people before the holidays was especially surprising – a lot of food was donated. The people who received it were grateful for their daily groceries and were happy to receive one more tasty morsel before the holidays. There was dried fruit, nuts, better tea or festive pastries. Thank you for thinking of the Christmas table for the poor. Large families were especially happy with these treats – good people's festive gifts made it to their homes.
The pandemic is still not going away, so we are less likely to go to the shops physically, and we buy our food online. Maybe this will become a regular way of shopping. So don't forget to take care of the food needs of the poor by simply leaving your home. And we, Maltesers, will make sure that the donated food ends up on the tables of those in need.