A Joint Volunteer Force of the Red Cross, Caritas and Maltesers Will Assist Municipalities in the Vaccination Process
25/02/2021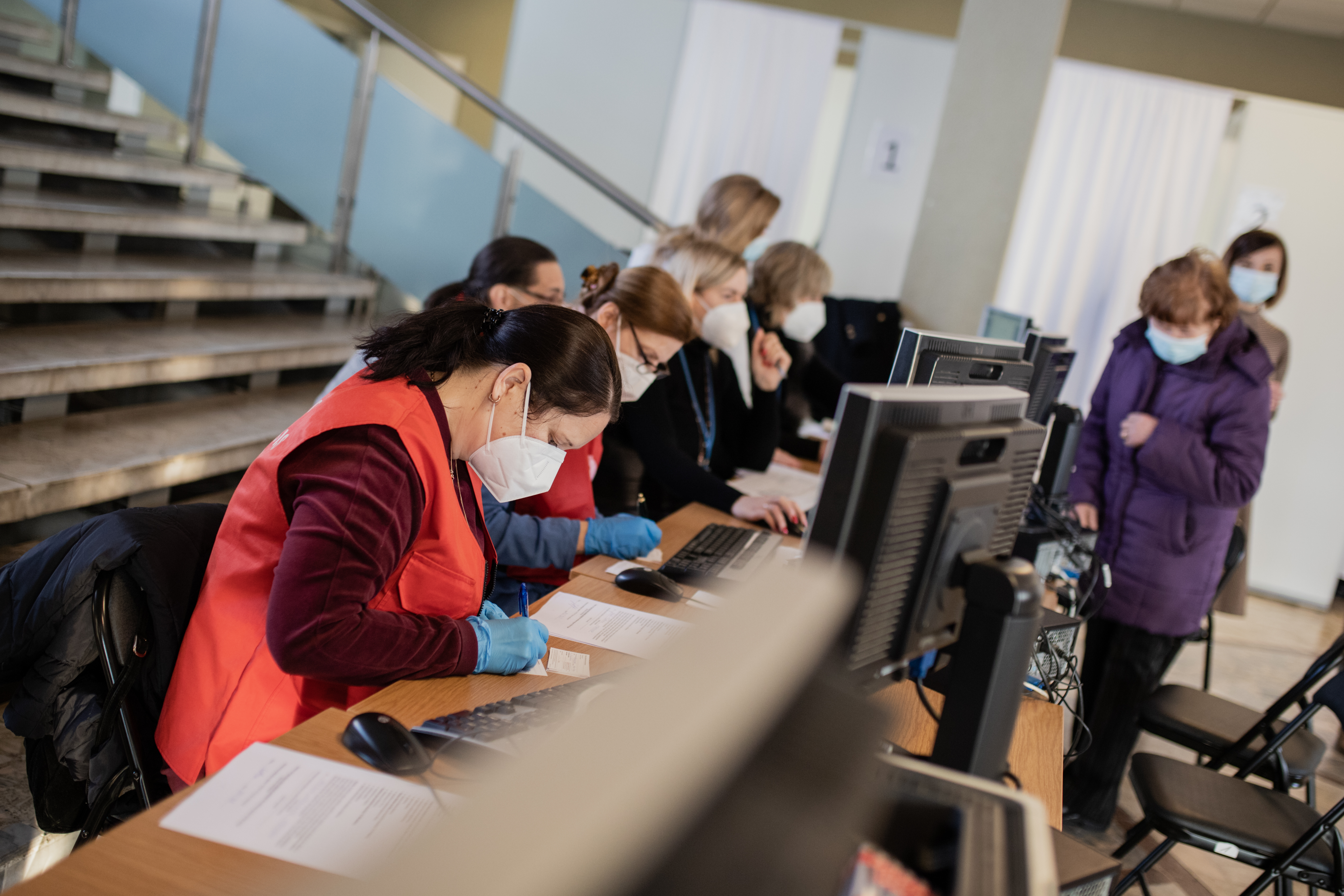 Major Lithuanian humanitarian organizations – the Red Cross, Caritas, Order of Malta Relief Organisation – are joining forces to help Lithuanian cities in the vaccination process. The joint  forces of the volunteer will be coordinated by the Red Cross during the vaccination period.
Volunteers supervised by the organizations will help  registering residents for a vaccination visit. They will call residents, who should receive the vaccine according to established priorities, and will arrange a visit to the clinic. In addition, volunteers will help to manage flows at vaccination sites (help to fill in the necessary documents, measure the temperature, escort residents to the right office) and provide convoy/transportation services for the elderly or disabled who want to be vaccinated but cannot come and have no opportunities to come.
"The pandemic have shown us the importance of non-governmental organizations in our country. Together with the Red Cross  and Caritas, we have already joined forces by organizing and coordinating volunteers in various care homes and hospitals. We are happy to continue this cooperation. The most important thing now is to join forces, work together, provide help to doctors and the state so that we can return to the long-awaited normal life as soon as possible!" – says Dalia Kedavičienė, Secretary general of of the Order of Malta Relief Organisation.
During the vaccination process, it is important to provide information that is relevant to the population – they have questions about which vaccine will be given, what reactions to the vaccine are possible, and what to do if they experience more severe symptoms. All the volunteers are trained to answer these questions by the professional staff of the medical institution. In case of more serious doubts, it is always advisable to consult a family doctor again.
If you also want to help your city during the vaccination process, the Red Cross, Caritas and Maltesers invite you to join their volunteers.