Lithuanian Maltesers join forces against the pandemic: Egidijus story
23/02/2021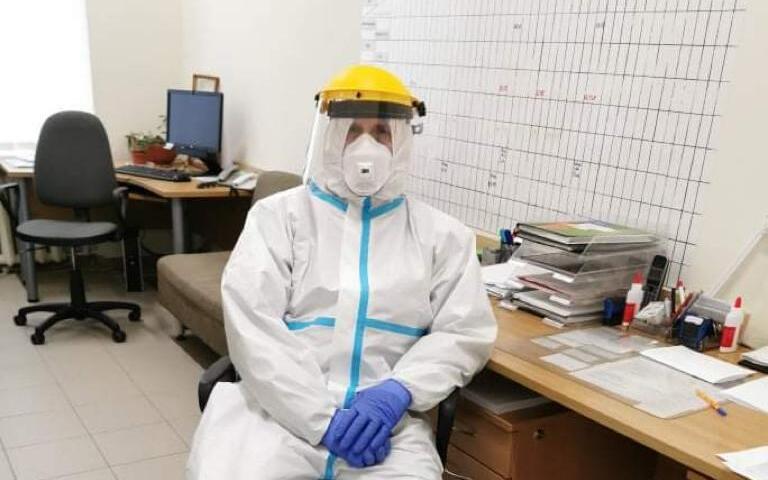 Order of Malta Relief organization in Lithuania together with Lithuanian Caritas and Lithuanian Red Cross organization joins their hands to fight COVID-19
With rapid increase in the number of the infected, there is an additional lack of workers in various care institutions and hospitals. All the organizations are looking for and mentoring volunteers who help the caregivers, nursing personnel and patients. The volunteers also interact with others, listen to their stories give joy and hope, and take care of them.
As we continue this project, we want to share another story of our volunteer with you. This time, we talked to Egidijus, who volunteers at the Vilnius Republican Psychiatric Hospital.
Egidijus has been an active citizen all his life. He lacked activities, useful and meaningful work during the quarantine, which would benefit not only him but also the whole society, so he decided to try his hand at volunteering during the pandemic. As the man jokes, "sometimes it's healthy to land on the ground again."
The volunteer was surprised to work in a psychiatric hospital. Every streotype collapsed, while working here – there are no soft walls or fences. On the contrary, he was warmly and cheerfully received by a team of real professionals and different patients he helps. To Egidius, this establishment even resembles a palace located in a beautiful park, the beauty of which is now covered by a thick layer of snow.
The man helps with a variety of jobs: keeps the office clean, helps nursing assistants, distributes the food, but most importantly, warmly and kindly talks with the hospital's patients. Egidijus looks at his duties responsibly, adheres to all safety requirements, sees no difficulties and feels wonderful and positive in doing this wonderful and good deed.
Egidijus also urges others to join volunteering: "Who else if not you? In addition, it is never too late to learn nursing, as parents grow old, it would be benefitial. Maybe the virus is decreasing, but in my opinion, there's going to be more waves, and help may be needed in the future. One way or another. "
We invite you to join the volunteers as well. Just fill out this application and we will contact you: https://bit.ly/3bn98Lo